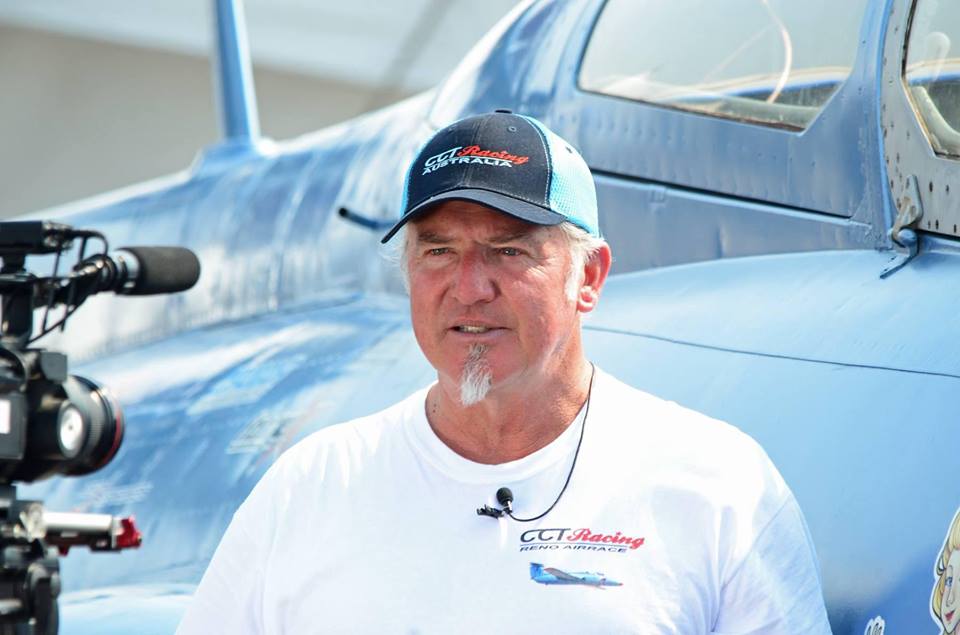 A group of experienced and passionate individuals who volunteer time and expertise to ensure that the historic Reno air race continues for future generations to experience.
Our highly qualified ground crew consist of a number of aircraft engineers, logistics and ground crew staff from all areas of the aviation industry. These passionate individuals continue to contribute to the team with their ongoing support for the Reno Air race.
Our pilots are some of Australia's best, with years of flying under their belts, they have all committed to the dedication of their skill to become certified and qualified to race at the NCAR event.
There are more pilots certified to fly into space than certified to fly jets at the Reno Air race.
Pilot Profile:
Team owner and pilot Charlie 'Squid' Camilleri – has been racing in the Jet class of the Reno Air races since 2013 and is one of the most experienced pilots on the track. Charlie has been flying his entire life and spent may years working on his flying skills to compete at the prestigious Reno Air races.
Pilot Profile:
Tammy 'Jet Sheila' Camilleri – has been attending the races with her husband Charlie since 2012 and in 2022 she completed the Rookie training course to race in the Jet class in September of 2022. Due to significant weather restrictions due smoke, Tam was the only CCTRacing pilot who was able to qualify for the NCAR 2022 racing and went on to compete and finish 5th in the BRONZE class for her Rookie Year. Tam is one of only 5 women in the world to be certified to fly jets in the NCAR event.
Pilot Profile:
Craig 'Wilco' Wilcockson – Wilco has attended the racing as crew previously and undertook the Rookie training in 2019 and flew his first race in the Jet Class in September 2019 finishing 5th in the Silver race. Wilco is an experienced jet pilot with many years of air display and air show experience under his belt, Wilco is a current servicing member of the RAAF with his wife Janette who also crews for the race team.