The Race
Reno air race commenced in 1964. With a rich history, this race is the ultimate aviation event on the yearly aviation calendar.
The Reno Air Races feature multi-lap, multi-aircraft races between extremely high performance aircraft on closed ovoid courses which range between about 3 miles (Biplanes and Formula One) and about 8 miles (Jet, Unlimited) in length per lap.
The first Reno Air Races, in 1964 and 1965, were organized by World War II flying ace Bill Stead. They took place at Sky Ranch airfield, a dirt strip barely 2,000 feet (610 m) long, which was located in present-day Spanish Springs. After Stead AFB (20 miles to the west, and named in honour of Bill's brother, Croston Stead) was closed in 1966, that field was turned over for public use and the races have been held there since then.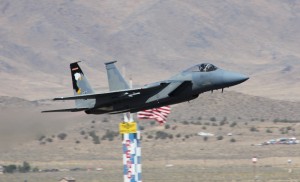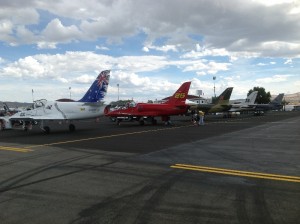 Aircraft in the Unlimited class, which consists almost entirely of both modified and stock World War II fighters, routinely reach speeds in excess of 400 miles per hour. In 2003, Skip Holm piloted Terry Bland's modified P-51D Mustang, Dago Red, and reached an all-time speed record of 507.105 mph in a six-lap race around the eight-and-a-half mile course. The recently added Sport Class racers, mostly homebuilt aircraft, are already reaching speeds in excess of 350 mph. In 2009, Curt Brown set a record of 538 mph on his jet-engine L-29 Viper.
The Reno Air Races include several days of qualifying followed by four and a half days of multi-aircraft heat racing culminating in the Unlimited Class Gold Race on Sunday afternoon. The event also features civil airshow acts and military flight demonstrations between races, plus vendor areas and a large civil and military static aircraft display.