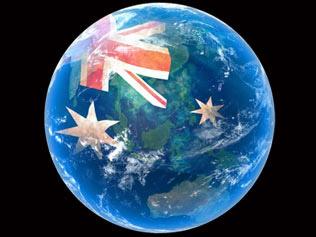 Final team registrations have concluded and the Jet Class will feature a record 19 aircraft! The number may adjust up or down between now and the races, but after 2015's then-record of 17 aircraft, 2016 record is already looking to be broken.
This year CCTRacing will be the only Australian jet team participating in the jet class.  "We have a big job ahead of us flying the flag for the Aussies, but we are very focused on doing a great job and representing our country over here at the races" said Crew Chief Tam Augostin.
In previous years there have been three Australian teams participate in the jet class, however this year the responsibility of representing the Aussies has been left in the capable hands of this team.  "It will be a lot quieter without the other Australian teams that's for sure! We have always had a lot of fun together in previous races, but we are still very much looking forward to flying with all of the other teams in the Jet Class, we are all like a big family here" said pilot Charlie Camilleri.
Having just returned from the US in June for the PRS and aircraft servicing, the team are now on the search for sponsorship to assist with the costs involved in participating.  Organisations and individuals are encouraged to get behind this Aussie team and help support them to attend the races.
For further information go to the sponsorship information page below.
Get Sponsorship Information HERE
The CCTRacing team are completing preparations for the 2015 Reno Air Race. The team will shortly leave for the US to prepare the aircraft and ensure that all is running at an optimum performance level.
This year will be one of the largest line up of jets competing in the Jet Class with 17 participants currently listed to fly the race.
Racing commences with qualifying races starting on the 16th September.  If you are heading to Reno for the race and want to come and say hi to the team, look for us in the entry of the Jet Class Pitt area.
You can also follow the teams progress on Facebook
COMING SOON!!  Lots of up to date information on the progress of the L29 Delphin Jet restoration.
The team from CCTRacing are heading off to Reno this weekend for 10 days.  This trip will involve getting the aircraft prepared for the June qualifying round and our pilot finalising all endorsements with the L29 Jet aircraft.
CCTRacing would like to thank Virgin Australia, Fastjet Adventure Flights, Optical Web Design and Aero Refuelers for their generous support for this upcoming event.  If you are interested in supporting our Aussie team at the Reno Air Race 2013, please see our contact details on our home page.
Watch this Space for more photos and our progress.  Thank you for supporting CCTRacing Team……